Junior Jumper Presentation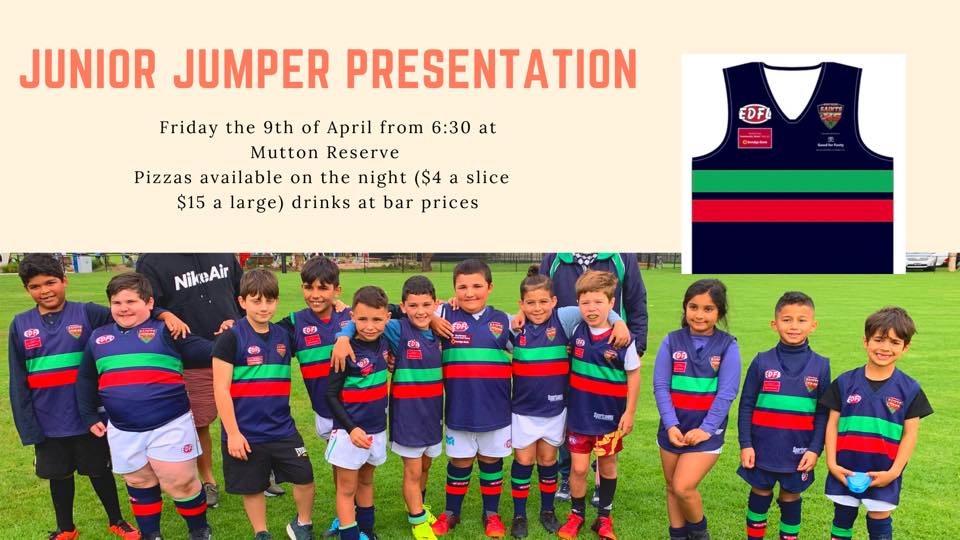 With our first round of junior matches next Sunday the 11th, we will be holding a Jumper Presentation on Friday the 9th of April from 6:30.
The bar will be open and there will be pizzas on the night, $4 a slice (1/4 of a large) or $15 for any large pizza.
Come and hear from all coaches and see what's ahead for season 2021.
Times;
Under 8's- 6:30
Under 10's- 6:50
Under 16's Girls- 7:10
Under 16's Boys- 7:30
All Under 12 and 14 players and families are welcomed to come as well.
Go Saints!