Northern Saints Auskick Program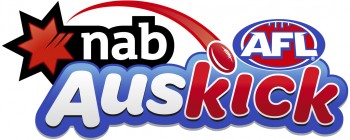 The Northern Saints Football Club are once again proud and priviledged to be running an NAB AFL Auskick Program.
Auskick is a great introduction to football. It is open to all primary school aged children who would like to learn the skills of Australian Rules football whilst making new friends and having fun.
The Northern Saints Auskick Program runs every Friday evening from 5pm - 6pm.
All our Auskick coaches are fully accredited Level 1 Coaches. Parents are most welcome to participate in the training sessions. If it gets a little on the colder side, the club has inviting and welcoming facilities to ensure that you can watch your kids having a great time in comfort.
Auskick registration is $91. For further details please contact Adam Smith on 0410 431 334