iPod Shuffle Night!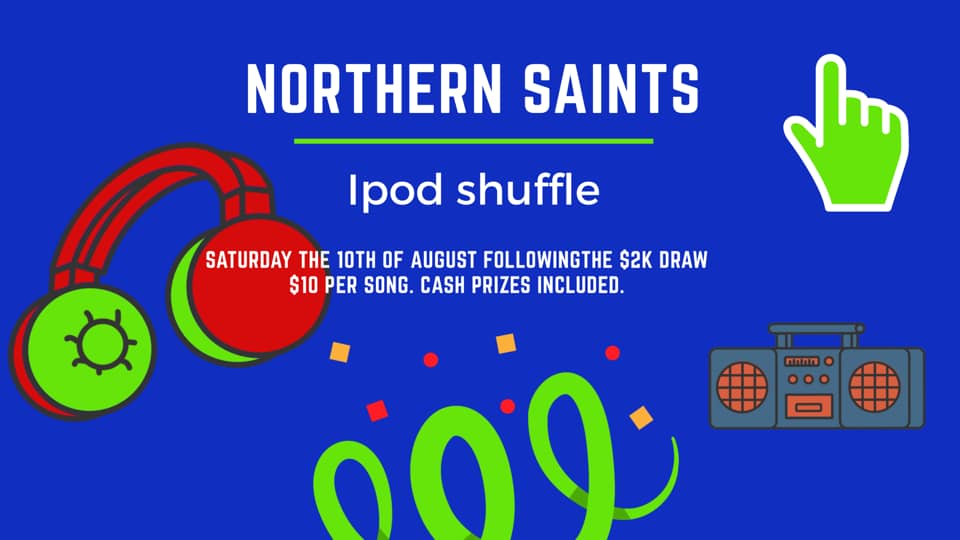 Following on from a huge last home game for the club on Saturday the 10th of August, which includes our Past Players Day and $2000 draw, will be an iPod shuffle.
It will be $10 per song that you choose and the night will include cash prizes!
Come along and support your club as we finish off the home and away season in style!