2019 Sports Night - this Saturday!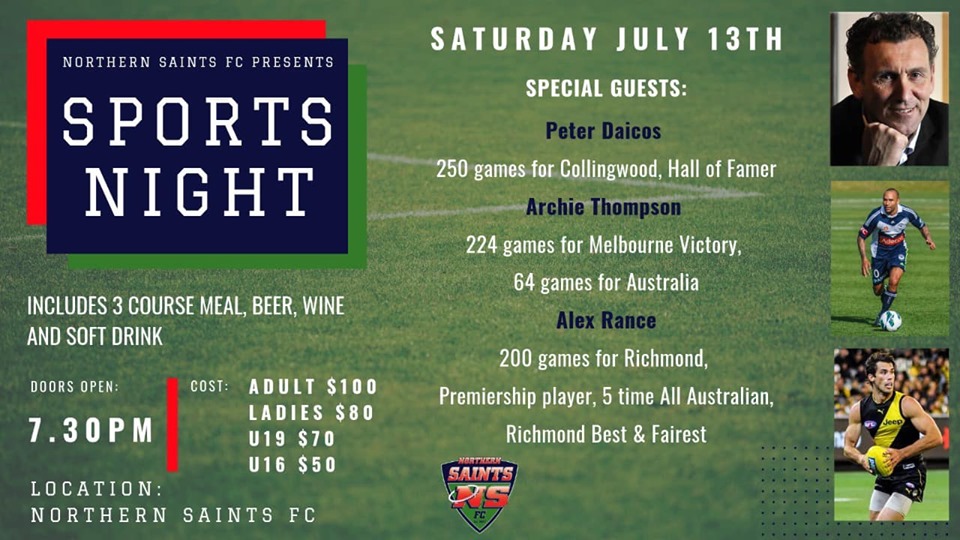 We've tweaked our Social Calendar a little for the last few months of the season.
It kicks off this Saturday night at Charles Mutton Reserve, the home of football, with our Annual Sports Night.
Special guests include The Macedonian Marvel, Peter Daicos, ex-Socceroo and record holder for goals scored in an official World Cup Match, Archie Thompson, and current Richmond Premiership Hero, Alex Rance.
Please come down this Saturday Night from 7:30 for a great night of entertainment.
Tickets available at the door.