2019 Season Launch!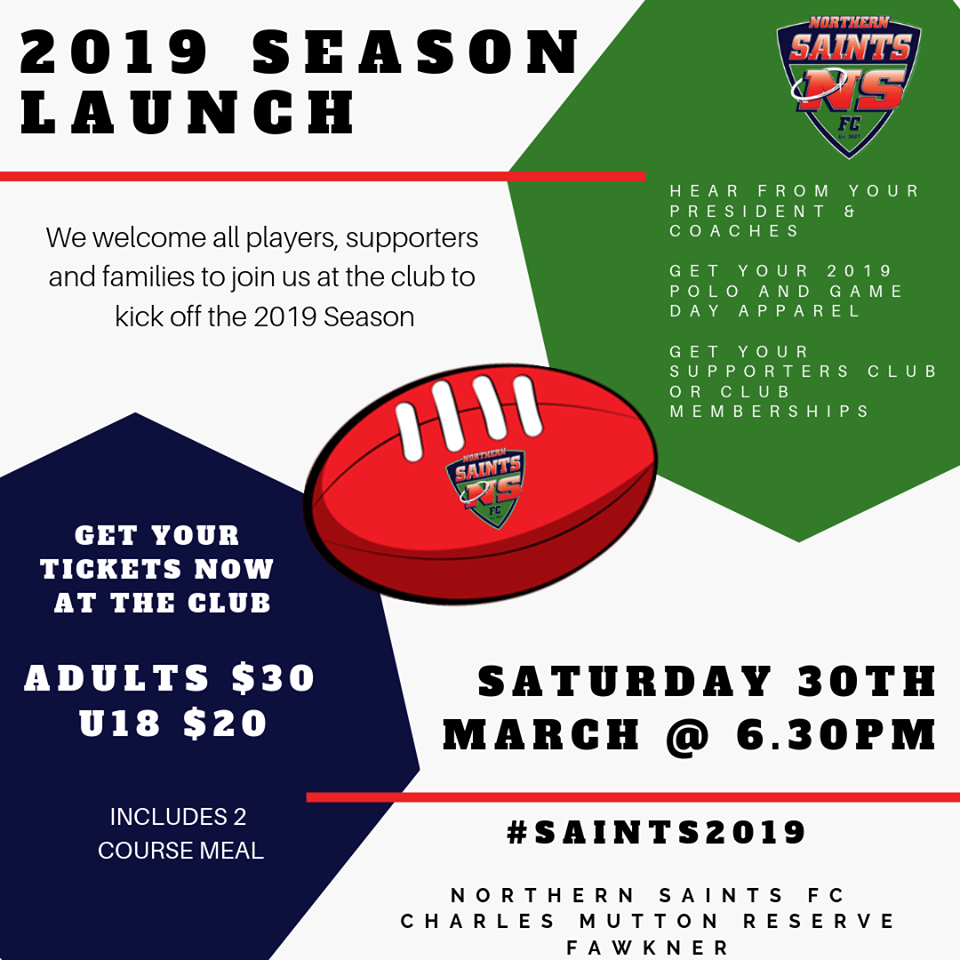 The first function for 2019 is the Season Launch which will be held at Mutton Reserve on Saturday, March the 30th at 6:30pm.

All players, partners, supporters and families are invited to kick off the season in style. Hear from the President and coaches on what's in store for the season ahead, and the announcements of the leadership groups.

Get your 2019 polo and game day apparel, and sign up for your supporters club or club memberships.

And most importantly, support your club as we look to take the next step in 2019.