2019 Past Players Day!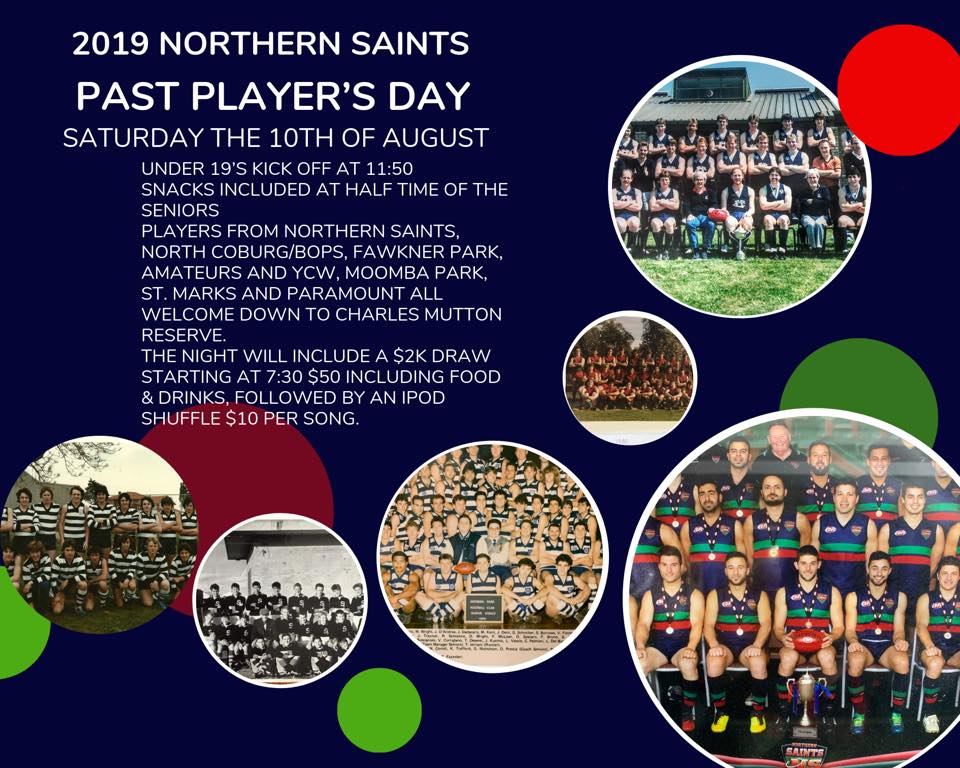 On the back of the hype of the grand opening of our Hall of Fame, we'd like to celebrate another season by inviting all those who have played for the Northern Saints and any affiliated clubs to the 2019 Past Players Day!
Affilated clubs include North Coburg / BOPS, Fawkner Park, Fawkner Amateurs, Moomba Park, Paramount, Fawkner YCW and St. Marks.
Come on down from midday to watch the last home game of the season and to catch up and reminisce with friends and former teammates.
Snacks included at half time of the seniors.
After the Past Players Day, will be a $2000 reverse raffle draw starting at 7:30pm. Tickets are $50 which includes your entry to the draw, drinks and food.
After the $2000 Draw, will be an iPod shuffle night. It will be $10 per song that you choose and the night will include cash prizes! Make sure to get along to the club for what will be a huge day and night!