$2000 Draw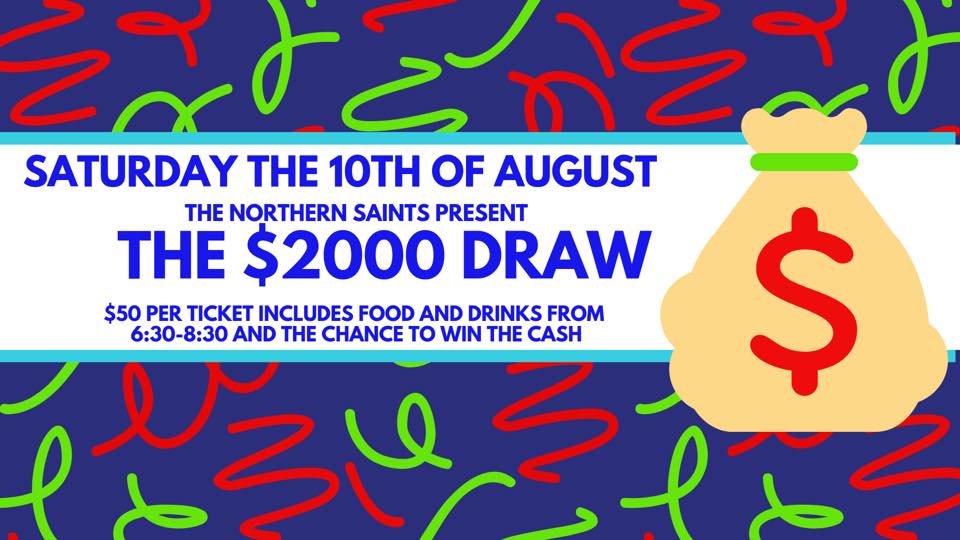 Following on from our last home and away game for the 2019 season and the Past Players Day, is the $2000 Draw!
Tickets are $50 which includes your entry in to the draw and food and drinks (not including spirits) from 6:30- 8:30.
It is sure to be a fantastic night and great way to celebrate the end of another season together.
Following on from the $2k draw will be an iPod Shuffle night. It will be $10 per song that you choose and the night will include cash prizes!
Tickets available from Dom Vivona or you can purchase them on the night.
Make sure to get along to the home of football in the north, for what will be a huge day and night!