Welcome - Jehad Haddara and Thomas Eimerman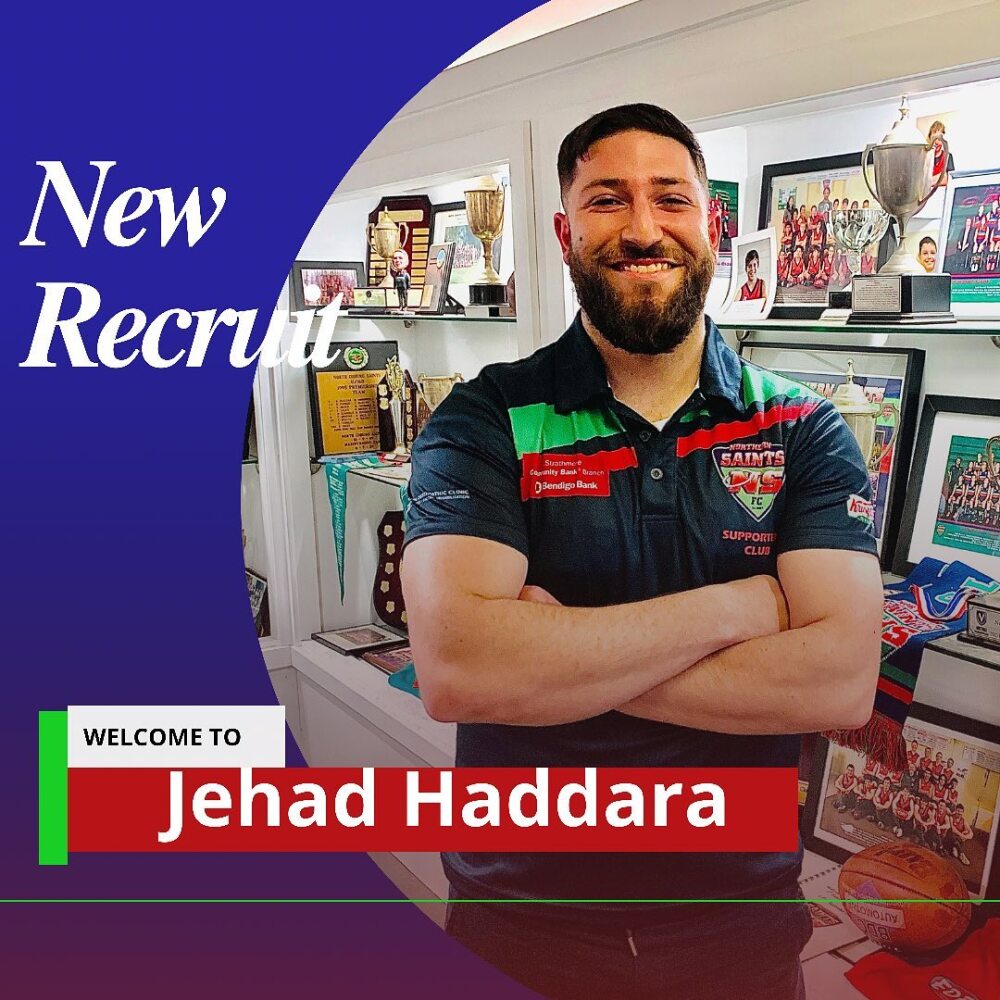 The Northern Saints would like to welcome two more exciting new recruits to Mutton Reserve for 2022.
Welcome to Jehad Haddara. Jehad comes to us after stints with Newport Under 18's then Spotswood and Altona. A long time target of recruiting staff at the Saints, Jehad is versatile. He is a strong bodied midfielder who can go forward or back also if required. He also has an eye for goal, and more importantly, is a good young man keen on a new start with the Saints.
We would also like to welcome to the club, Thomas Eimerman. In case you're wondering, we aren't at science works, that's not a funny mirror, Thomas stands a whopping 210 centimetres (6'8') and will tower above opposition ruckmen in 2022. Thomas brings athletic ability to the Saints.
Both are great young guys who will help add to our club culture, and both can't wait to get stuck in to preseason once we are given the go ahead.
Welcome boys and Go Saints!