Northern Saints girls in action!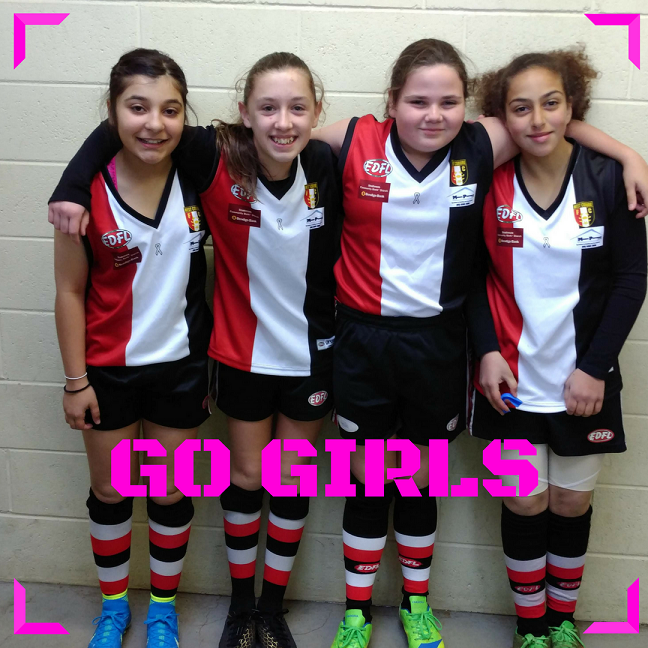 Yesterday 4 of our junior girls jumped into West Coburg's U13's team to put their training into action!

This was the first game for Ciara, Somaya, Kiara and Najla and what a start it was - in the pouring rain they went out with dedication, passion and excitement! Keep an eye on numbers 27. 32, 33 and 35 as they continue for the rest of the season with West Coburg U13's. This is the beginning for these girls in footy as we build our teams and get ready for 2019. Any girls interested in playing, come on down to the Northern Saints. All our girls have continued to show commitment towards their footy by extra training with our Under 11s at NSFC and they will continue to train with NSFC and West Coburg. Here they are photographed on Sunday for their debut and with Jake Carlisle last week at their last Development Clinic.

A huge thanks to Coach Chris Sanka for all your support and guidance in this program.