Girl's Training Session!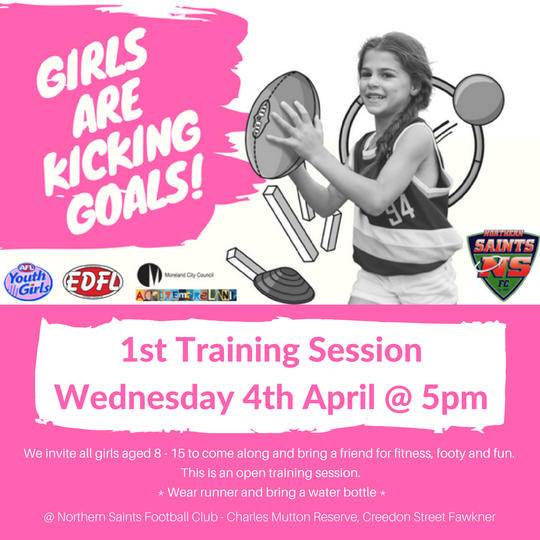 Let's Go Girls!
We invite you to come to our club on Wednesday the 4th April at 5pm to chat and meet the great people at the club.
On this night we will also be doing a bit of light training, social team building skills and basic fitness drills.
We invite all girls aged 8-15 to come along.
Please ensure that all girls are wearing sports clothing and runners so they can participate and please bring a drink bottle.
Hope to see you there!