Christmas at the Valley!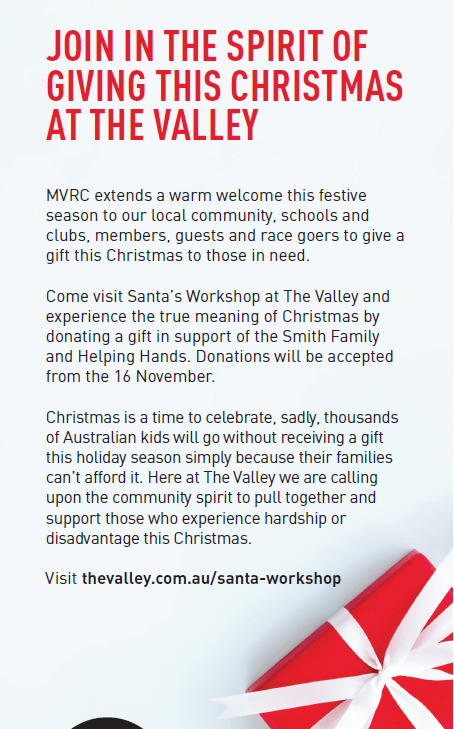 One of the EDFL's major sponsors, the Moonee Valley Racing Club has joined together with The Smith Family and Helping Hands to form the Christmas at the Valley initiative.
Come and visit Santa's workshop at the Valley and give a gift this Christmas to those in need via a donation of pre-loved goods or a new toy or book which will be distributed by The Smith Family & Helping Hands.The Christmas at the Valley initiative starts on the 1st of December. Click on the attached flyer for more info.