2021 Award Winners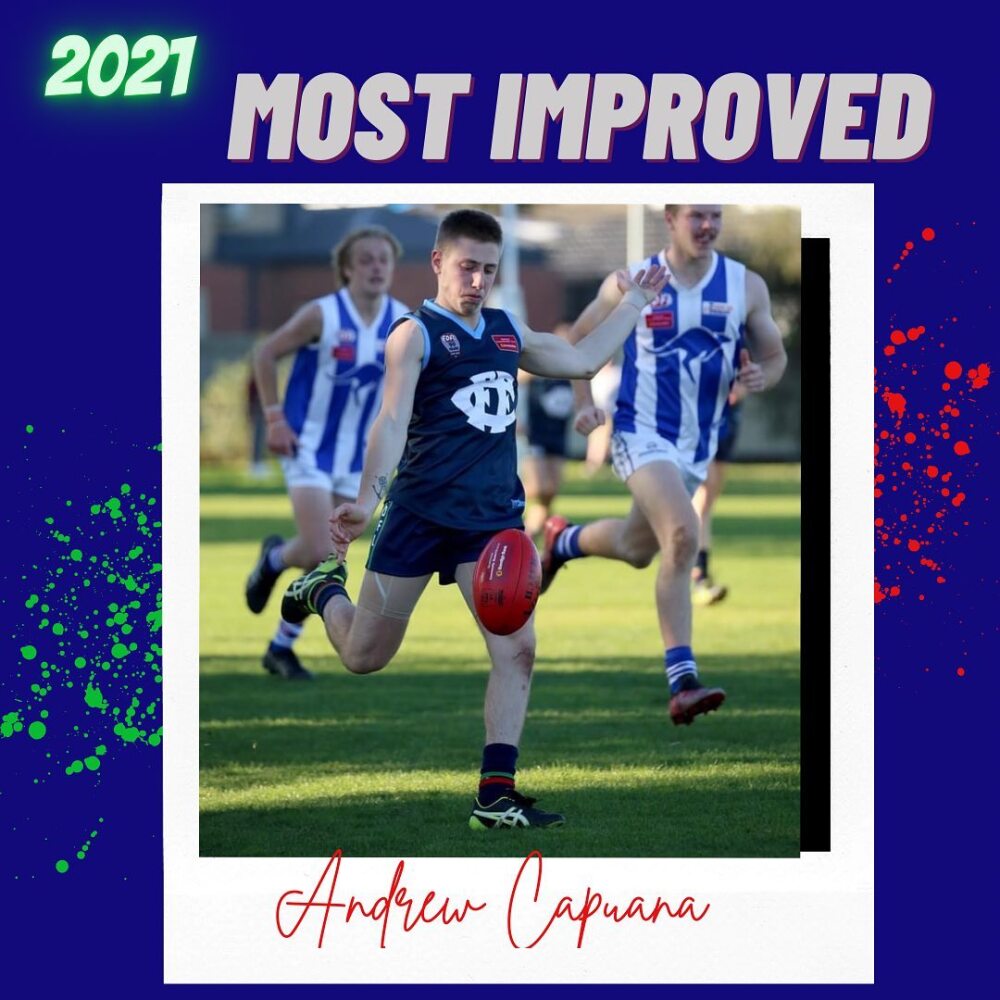 Congratulations to our award winners.
Pistol Peter Dispenzeri won the Players Most Valuable Player award for 2021. Pete provided his team with much needed run and carry all year. His drive from the middle and at every contest fuelled his team. Tough and courageous Pete became the complete player in 2021.
His look alike cousin was awarded the coaches award. Anthony scraped in to a reserves team grand final in 2019, due to a late exclusion, but this year he became one of the teams first picked. A big preseason in the gym paid dividends as he also was one of the teams most important midfielders.
And Andrew Capuana took out the most improved for his efforts. Andrew always did what was asked. A player with a tremendous work ethic and huge tank, he is expected to step up next season with more opportunities.
Congrats to all 3 and Go Saints!