2018 Annual General Meeting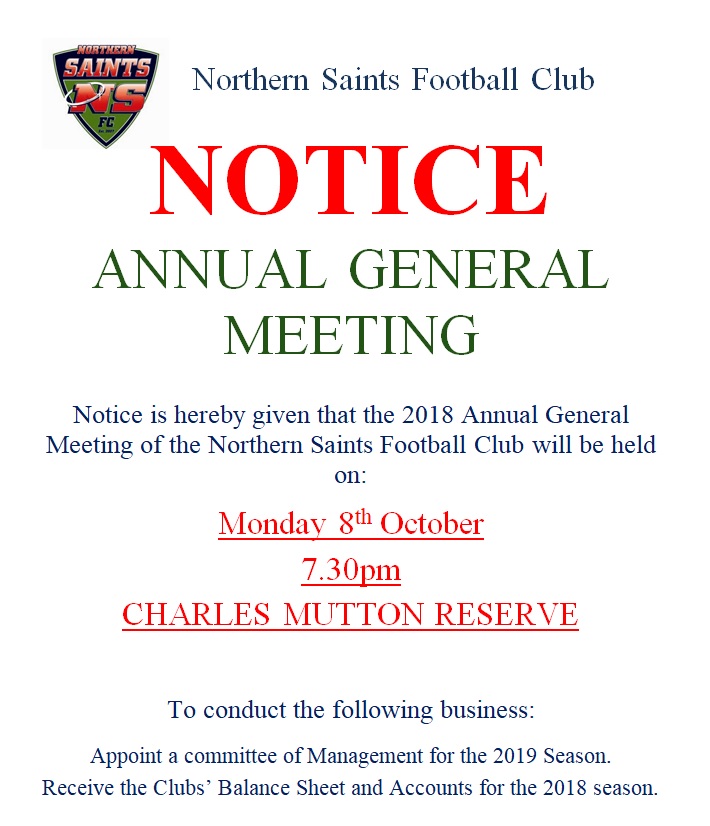 The 2018 AGM will be held on Monday. the 8th of October at 7:30. A committee for the 2019 season will be appointed.
It's really important to get along to the meeting and get involved. The Saints currently have one of the smallest committees in the EDFL. It would be great to see big numbers getting on board as the building for a big 2019 begins.