2 premierships in one day!!!!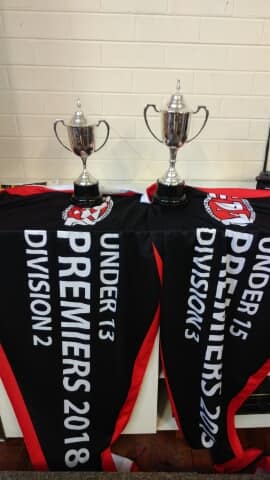 The under 13 and under 15 teams both won premierships last Sunday in what was a fantastic day for the club!!!
The under 13's courageously held off Sydenham in a tight clash whilst the under 15's were terrific in a big win against Burnside.
Congratulations to the players, coaches, supporters and a big thank you to the committee and all of the volunteers who have helped throughout the year. The club couldn't be prouder!!!